Jane's Carousel at Brooklyn Bridge Park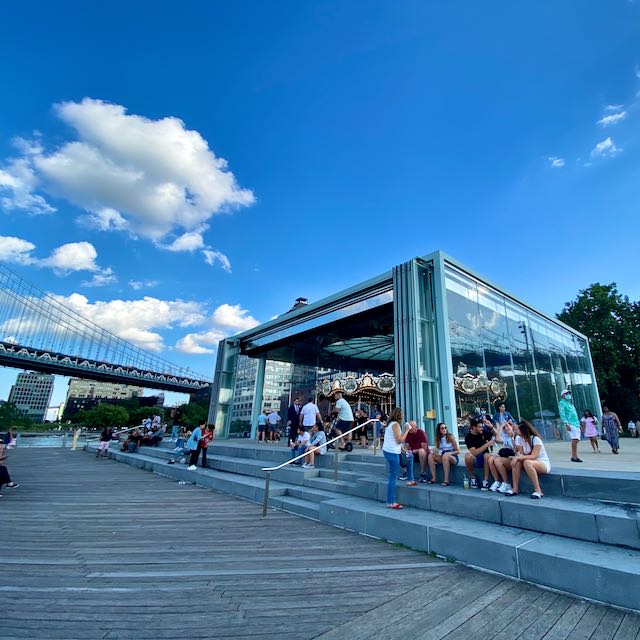 I attended a timelapse workshop last year at Brooklyn Bridge Park lead by Emeric LeBars and Brian Youchak. Two awesome timelapse creators. During the workshop I captured this clip of Jane's Carousel.
The carousel has an interesting history it was formerly the Idora Park Merry-Go-Round. It is a carved, wooden, 48-horse carousel that was built in 1922 for the Idora Park amusement park in Youngstown, Ohio by the Philadelphia Toboggan Company. It was carved by John Zalar and Frank Carretta. When Idora Park closed to the public in 1984, the carousel was bought at auction. I was moved to Brooklyn for restoration. And, was opened to the public at its new location in Brooklyn Bridge Park on the East River in Brooklyn on September 16, 2011.